Executive Board, 2016-2017
Chair - Fanta Bayoh (School of Nursing)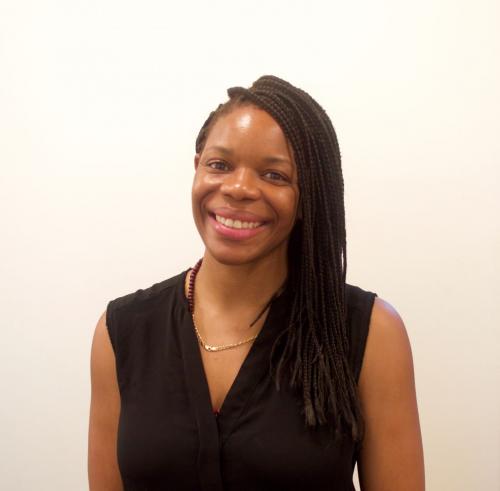 Fanta is a second-year graduate student at the School of Nursing, within the Family Nurse Practitioner specialty. She is a native of Los Angeles, and holds a B.A. in American Literature & Culture from UCLA. Her professional interests center on providing primary care in underserved communities, social determinants of health, and urban health. In her free time, Fanta enjoys going to concerts, painting, and dabbling in photography. 
Co-Chair - Shermaine Hutchins (School of Public Health & School of Management)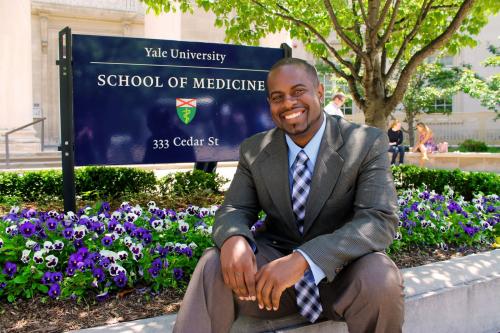 Shermaine Hutchins is a proud Army veteran who served as a Combat Medic/Healthcare Specialist. His military tours include Nicaragua, where he was awarded the Army Distinguished Service Medal. After his honorable discharge, Hutchins began a career in radio broadcasting spanning stations in Florida, Georgia, and Ohio while being heard nationally on Sirius Satellite Radio. Ultimately, Hutchins realized his for science and healthcare which lead to his creation of the Midwest Pre-Health Conference and his engagement in biomedical research. Currently, he is pursuing his MPH and MBA in Healthcare Management. In addition to receiving an NIH grant to continue his research, Hutchins also serves as the sole African American male senator within the Graduate and Professional Student Senate.
Treasurer - Jeremiah Cross (School of Medicine)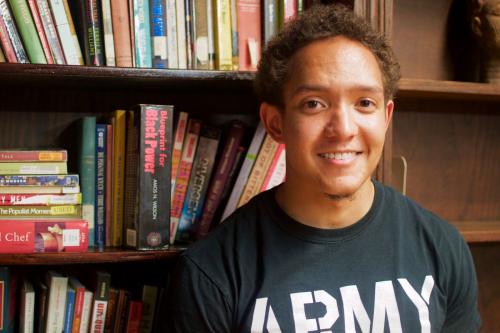 Jeremiah is in his second year at the medical school, where he is involved with community research on gun violence, as well as initiatives that expose New Haven public school students to science and careers in medicine. He has recently found that much of his free time is disappearing, but spends whatever time he can find recreating jazz ballads on his saxophone, learning to cook, and tending to his garden. 
Publicity & Social Media - Ambre Dromgoole (Divinity School & Institute of Sacred Music)
Ambre Dromgoole is a second year Master of Arts in Religion candidate at the Divinity School concentrating in black religion. She is also an Institute of Sacred Music student focusing on the theological impact of contemporary black women musicians who deliberately blur sacred and secular distinctions.  She received her B.A. in musical studies and religion from Oberlin College & Conservatory and is from Nashville, TN. 
Event Coordinator - Lin Georgis (Graduate School of Arts & Sciences)
Jacqueline 'Lin' Georgis is a second year doctoral student studying ethnomusicology at the Department of Music. Before arriving at Yale in 2015, Jacqueline received a Bachelor of Music in cello performance at The School of Music at Ithaca College, and continued cello performance studies in Paris, France at the Ecole normale de musique de Paris. In her spare time, she enjoys traveling, attending concerts, playing music, and meeting new people.